Message from the president Dr. Akira Hishinuma

Executive Council of the JTA

Annual Meeting Record of the JTA

Special Committees of the JTA

Message from the president Dr. Akira Hishinuma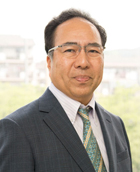 President
Akira Hishinuma
I was nominated as a president of Japan Thyroid Association (JTA) in the annual meeting at Nov. 21, 2021. My term is until the coming annual meeting in 2023. I served JTA as a council member for six years and an auditor for 4 years.
JTA has a long history founded as a study group by interested people in thyroid research. The first meeting was held in 1958 at Kyoto, Japan. JTA became affiliated to the Japan Endocrine Society 1996. In 2020 JTA approved as a corporation by Japanese Law.
JTA is one of the biggest scientific society in the world consisting of about 3000 members and about 1000 approved specialists. JTA is the leading scientific society not only in Japan but also in the world.
JTA is now planning many activities aiming the following aspects and many others.
1.

Nurturing of young thyroid investigators and young scientists.

2.

Specialist approval of many aspects of thyroid disease practitioners, including physicians, surgeons, pediatricians, radiologists, laboratory scientists, pathologists, gynecologists.

3.

Standardization of thyroid function tests.

4.

Supporting women and basic scientists.

5.

International cooperation

6.

Establishment of clinical guidelines


Executive Council of the JTA
President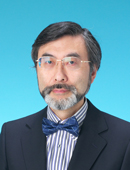 Akira Hishinuma
Dokkyo Medical University, Tochigi
Directors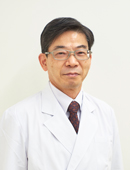 Tomonobu Hasegawa
Keio University, Tokyo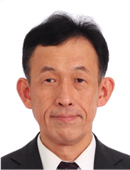 Koshi Hashimoto
Dokkyo Medical University, Saitama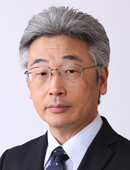 Yoshitaka Hayashi
Nagoya University, Aichi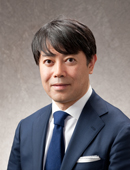 Hidenori Inohara
Osaka University, Osaka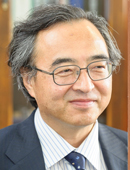 Hiroshi Kamma
Kyorin University, Tokyo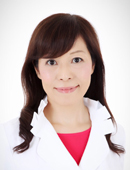 Miyuki Katai
National Graduate Institute for Policy Studies, Tokyo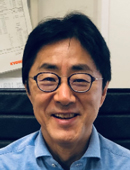 Seigo Kinuya
Kanazawa University, Ishikawa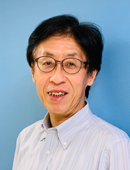 Noriyuki Koibuchi
Gunma University, Gunma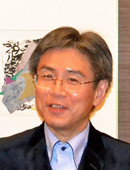 Kanshi Minamitani
Teikyo University Chiba Medical Center, Chiba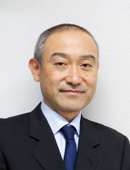 Norisato Mitsutake
Nagasaki University, Nagasaki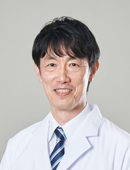 Eijun Nishihara
Kuma Hospital, Hyogo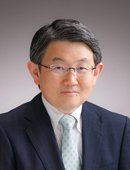 Hiroki Shimura
Fukushima Medical University, Fukushima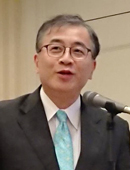 Akira Sugawara
Tohoku University, Miyagi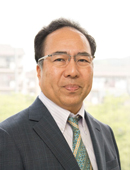 Tetsuya Tagami
National Hospital Organization Kyoto Medical Center, Kyoto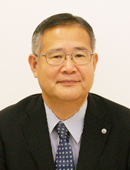 Nagaoki Toyoda
Kansai Medical University, Osaka
Hidemitsu Tsutsui
Tokyo Medical University, Tokyo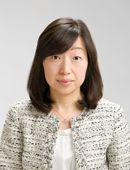 Natsuko Watanabe
Ito Hospital, Tokyo
Auditors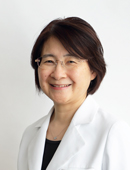 Naoko Arata
National Center for Child Health and Development, Tokyo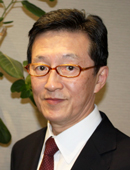 Tsukasa Murakami
Noguchi Thyroid Clinic and Hospital Foundation, Oita


Annual Meeting Record of the JTA
【Coming Meetings】

65th Annual Meeting
November 1~3, 2022
Osaka International Convention Center (Osaka)
Chairman, Nagaoki Toyoda. Kansai Medical University, Osaka
【Past Meetings】

64th Annual Meeting
November 18~20, 2021
Toshi Center Hotel Tokyo (Tokyo)
Chairman, Tomonobu Hasegawa. Keio University, Tokyo

63rd Annual Meeting
November 19~December 15, 2020
(WEB)
Chairman, Tetsuya Tagami. National Hospital Organization Kyoto Medical Center, Kyoto

62nd Annual Meeting
October 10~12, 2019
Maebashi City Culture Center (Gunma)
Chairman, Masanobu Yamada, Gunma University, Gunma

61st Annual Meeting
November 22~24, 2018
Westa Kawagoe (Saitama)
Chairman, Akira Hishinuma. Dokkyo Medical University, Tochigi

60th Annual Meeting
October 5~7, 2017
Beppu International Convention Center (Oita)
Chairman, Shiro Noguchi, Noguchi Thyroid Clinic and Hospital Foundation, Oita

59th Annual Meeting
November 3~5, 2016
Toranomon Hills Forum (Tokyo)
Chairman, Jaeduk Yoshimura Noh, Ito Hospital, Tokyo

58th Annual Meeting
November 5~7, 2015
Fukushima Prefectural Culture Center (Fukushima)
Chairman, Shin-ichi Suzuki, Fukushima Medical University, Fukushima

57th Annual Meeting
November 13~15, 2014
Congress Convention Center (Osaka)
Chairman, Yoshinori Iwatani, Osaka University, Osaka

56th Annual Meeting
November 14~16, 2013
Wakayama Prefectural Cultural Hall (Wakayama)
Chairman, Takashi Akamizu, Wakayama Medical University , Wakayama

55th Annual Meeting
November 29- December 1, 2012
ACROS Fukuoka (Fukuoka)
Chairman, Yuji Hiromatsu, Kurume University, Fukuoka

54th Annual Meeting
November 21-23, 2011
Osaka International House (Osaka)
Chairman, Mitsushige Nishikawa, Kansai Medical University Hirakata Hospital, Osaka

53rd Annual Meeting
November 11-13, 2010
Nagasaki Brick Hall (Nagasaki)
Chairman, Shunichi Yamashita, Nagasaki University Graduate School of Biomedical Sciences, Nagasaki

52nd Annual Meeting
November 3-5, 2009
Nagoya Congress Center (Aichi)
Chairman, Mitsuyasu Ito, Fujita Health University

51st Annual Meeting
November 21-23, 2008
Utsunomiya, Tochigi
Chairman, Tamio Ieiri, Dokkyo Medical University, Tochigi

50th Annual Meeting
November 15-17, 2007
Kobe, Hyogo
Chairman, Akira Miyauchi, Kuma Hospital, Hyogo


Special Committees of the JTA

Thyroid Clinical Boarding Committee
Yuji Tanaka (Chairperson), Ritsuko Okamura, Koshi Hashimoto

JTA Journal Editorial Committee
Nagaoki Toyoda (Chairperson), Naoko Arata, Misa Imaizumi, Takahiro Okamoto, Koichi Suzuki, Toru Takano, Tetsuya Tagami, Yuji Tanaka, Keisuke Nagasaki, Shohei Harada, Akira Hishinuma, Sanae Midorikawa

Pediatric Thyroid Disease Committee
Kanshi Minamitani (Chairperson), Naoko Arata, Tomonobu Hasegawa, Masatsune Ito, Hiroaki Inomata, Shinya Uchino, Hidemi Ohye, Kazumichi Onigata, Koichi Sato, Shigetaka Sugihara, Keisuke Nagasaki, Satoshi Narumi, Yukihiro Hasegawa, Shohei Harada, Shuji Fukata, Mako Hisakado, Takashi Misaki, Tetsuya Mizukami, Susumu Yokoya, Jaeduk Yoshimura Noh